Flower Essences for Animals and People
Flower Essences for Illness, End-of-Life Care, Caregiver Stress
and Healing Grief:
Learn how to use healing flowers essences to support the sacred transition of death, the grieving process, caregiver stress & grief support roles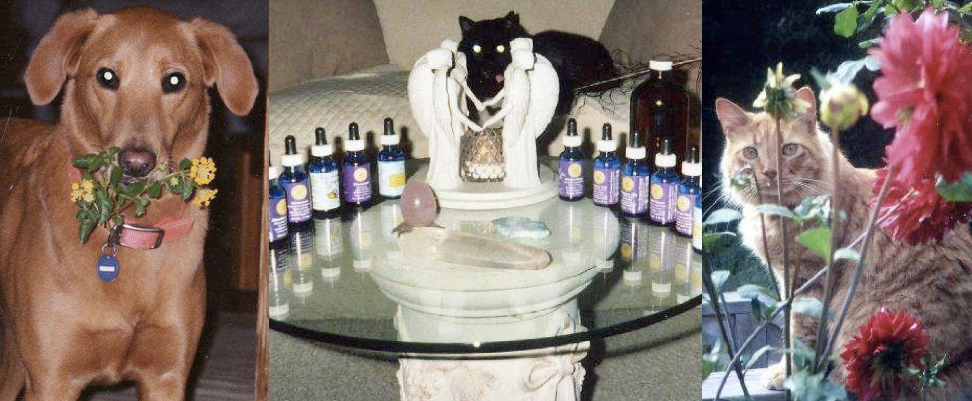 Left to right: Gracie collecting flowers; Olivia helping to bless the making of a flower essence blend;
Morgan enjoying his garden
LENGTH:

A two part teleclass, four total hours

OFFERED
ON-DEMAND
or LIVE?

This is an on-demand teleclass to take anytime, at your convenience.
The MP3 recordings received with this purchase are from a live class which include the questions, comments and interactions of the participants with the instructor.



COST:

$99 Includes:
• 4 hours of audio recording
• 37 pages of detailed, full color handouts with very specific how-to information to serve as a life long reference tool


PURCHASE:

To purchase, click here
This class is one of many in the Animal Loss and Grief Support Training and Certification Program. Those working toward certification in the program may use the credit from this class as a required or elective class.

INSTRUCTOR:

WHO SHOULD ATTEND:

TESTIMONIALS:

Grief & pet loss counselors, pet loss support group facilitators, animal communicators, flower essence practitioners, veterinary professionals, animal shelter and rescue group staff, trainers and behaviorists, energy healers, therapists, as well as friends and family members who want to fully support their loved ones who are grieving or caregiving.

Anyone who would like to learn how to use flower essences for:

• Providing emotional and spiritual support for their beloved animals during their illness/hospice period

• Providing emotional and spiritual support for themselves when they lose a beloved animal (including anticipatory grief)

• Feeling relief from the physical and emotional stress that is part of intense caregiving for a loved one (or clients)

• Not taking in the pain of clients/friends/family members who are grieving, and with overwhelm, stress or uncertainty about how best to help others, which are feelings natural to the grief support role

• Assisting and educating clients with information about how certain flower essences can support the process of death, grieving and caregiving.



The class provides practical information you can use the rest of your life to support the animals you love and care for during the critical and stressful times of illness and transition. The information you'll gain can also be easily shared with your clients to assist them in supporting their animal loved ones.

SPECIAL NOTE: Though this class is designed with a focus on dealing with the death of a pet, the entire class and the essences described are applicable to human death and loss of human loved ones as well.



Click here for comments from participants


The sacred drops of flower essences have changed my life, and have been life enhancing for many, many of my human and animal clients. If you feel a resonance with the flowers, and want to become more knowledgeable and proficient in using them, please consider taking this workshop. It will empower you to bring life-long energetic assistance to animals, your clients and yourself.





Left to right: Mickey, Bleeding Heart, Grief Relief Flower Essence Formula, Bleeding Heart alba, and my beloved KK
(KK's portrait by Leslie Heathcote)
CONTENT AND PURPOSE
Death from the physical body is one of the most sacred periods of time on earth. Yet it also often brings tremendous emotional pain to those of us who grieve the physical loss of loved ones, intense stress to those of us in caregiving roles, and sometimes uncertainty for those of us wanting to provide support to those who grieve. And, of course, most of us have a great desire for a peaceful death experience for our loved ones. Flower essences provide us with gentle yet powerful energy to support both our loved ones, our clients and ourselves during the transition of death, grieving, caregiving and supporting others.

Flower essences are natural, inexpensive, non-intrusive to administer, and can be used in conjunction with any medicines or holistic remedies without any contraindications. Learning about and using the dozens of essences available to support us during the sacred period of death and grief can change the nature of these experiences from suffering to grace, and add peace to the pain, as Eckhart speaks of in the quote below. I hope you will join us for this teleclass to learn how to use the essences to bring more grace, peace and relief from suffering to your experiences of caregiving, loss and grief. The information can be used the rest of your life and the lives of the animals you love and care for during those critical and emotional stressful times.
When a form that you have unconsciously or consciously identified with as part of yourself leaves you or dissolves, that can be extremely painful. It leaves a hole, so to speak, in the fabric of your existence. When this happens, can you face and accept that hole, that strange empty space? If you do, you may find that it is no longer a fearful place. You may be surprised to find peace emanating from it.
~Eckhart Tolle,Stillness Speaks
In this comprehensive, interactive and hands-on class you will have an opportunity to:
Review the practical basics of flower essences:


What they are and how they are made
How do they work?
How to administer them to animals and take them ourselves
The difference between stock/concentrate bottles, formulas and dosage bottles
Whey to buy flower essences

Learn the important difference between "rescue" formulas such as Rescue Remedy and Five Flower Formula which are helpful for immediate short term relief, and the multitude of additional essences available for both immediate and longer term healing of specific feelings and issues
Learn how to maximize the effective use of flower essences by matching specific essences to specific feelings and energy states vs. relying exclusively on pre-blended formulas
Hear case studies of how flower essences have helped others during caregiving, death, and grief
Ask questions and receive coaching about which essences would be helpful for your personal situation or your clients' situations
Become intimately familiar with dozens of individual flower essences that heal and support specific feelings or energy states associated with:


End stages of illness/hospice or trauma before death
The transition of physical death
The role of direct caregiver to one who is dying
Being witness (direct or indirect) to the trauma or death of another
Grieving the loss of a loved one--dealing with the death of a pet
The role of supporting others through grief
Teresa's background in flower essences and loss and grief:
Teresa has been working with flower essences both personally and professionally since 1989. She has studied with the founders of the Flower Essence Society, Desert Alchemy and Perelandra. She also created the formula and conducted the early research for the Animal Relief Formula, available from FES. Teresa has had an active animal communication practice since 1991 and has been working professionally in grief counseling since 1986. She holds an undergraduate degree in psychology and a masters degree in counseling. Bringing the healing energy of the flowers to animals and people is one of her greatest joys.
Read an article describing Teresa's work in FES's International Newsletter.
You may also find support in Teresa's articles on dealing with the death of a pet.
Feedback from Class Participants
It was a great class on how to use Flower Essences for the specific use during end of life issues.
Teresa's connection and knowledge of the energies of flower essences is amazing. Gave me a renewed respect for the healing powers of flower essences, and another energy to lean on during a very difficult time. Teresa's amazing connection to the flower essences will energize you to learn more. She has such a compassionate way with dealing with these issues, you will find support from her during this very difficult time. ~ Tresa Laferty

I debated whether it would be too repetitious for what I already knew about the subject and whether I should take it. I am VERY glad I did. This is an amazing class. Take it!!
The incredible knowledge of the instructor and her warm, compassionate delivery. All of her classes are amazing! ~ Penny P

Teresa's workshops always exceed my expectations, she has a voice and knowledge which make learning a joy! Having lost my beloved Alfie dog a year ago, many helpful ideas came forward from other students who talked about their troubles, for which Teresa gave great insight and flower essence suggestions. ~ Diane D

I learned so much in four hours- she packed so much in!! I really want to take more of her classes. I didn't know i would really become passionate about essences but she made it so pleasant I'm hooked! Using now in addition to ttouch with puppy mill and shelter dogs. Realizing how much essences can truly help. ~ Judy S

I am much more comfortable about recommending flower essences after taking this course - and about being able to choose them for myself - without waiting for advice from the practitioner I work with. I especially appreciate your help with the hedgehog PTSD issue. It's helping me with ways to deal with care giving issues in my own life - and also providing thoughtful information that will help me help my clients. A wonderfully thorough introduction to using flower essences for a wide variety of grief and loss issues. I especially liked the second class - the use of the meditation to identify an issue (I was surprised at what came up for me!) - and then how those issues were woven into the instruction as a way to learn about using essences. I found the series of questions and the followup discussion especially helpful. ~ Dawn W


More about the Flower Essences

Shooting Star is a profoundly healing essence for animals and humans who feel alienated and not at home on earth. It helps us find our sense of belonging on earth when we have lost a deeply beloved one to physical death.

Photo: Sacred preparation of the Shooting Star Mother Essence, co-created in the Sierra Nevada mountains during the FES practitioner program in 1989
| | |
| --- | --- |
| My beloved cat Olivia, healing angels, and sacred stones of larimar, rose and Lemurian quartz help in the blessing of the Animal Relief Formula, created to help all animals who have been or are in rescue, foster and shelter situations or any trauma. | |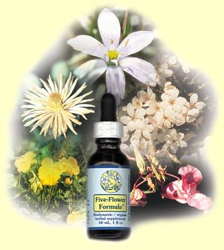 The flowers in the well known Rescue Remedy created by Dr. Edward Bach are the same essences in the powerful Healingherbs blend Five-Flower Formula, distributed by FES in North America. All of the English essences made by the Bach company are available through FES.
If you were to see your true self, your own brilliant soul,
you would find that you are worthy of great love.
If you were to see yourself as you really are,
you would realize that you are truly a most beautiful light of God.
The highest truth of this exists within the heart of each one of us.
Getting just a glimpse of that can change our lives.
~Gurumayi Chidvilasananda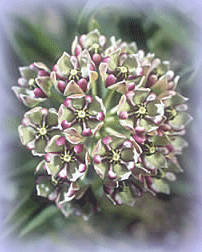 Sometimes, when we are ill (animal or person), the focus on our dramatically changing bodies and physical life can impact remembering who we are at our core, for true healing or preparation for death to come with peace. The essence from the Inmortal flower helps us experience this glimpse, helping transform feelings of inadequacy—not strong enough, worthy enough, beautiful enough, deserving enough, especially compared to others—into pure, unconditional love for oneself at the root of one's being. It is one of my most frequently recommended essences for people and animals. Learn more about all of the Desert Alchemy flower essences.
Save
Save
Save
Save
Save
Save
Save
Save
Save
Save