Workshops & Events
Workshop Descriptions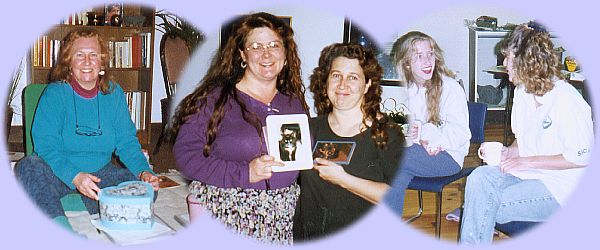 Animal Communication
Speaking with the Souls of Animals Series:
Introductory Teleclass
A workshop to help us remember the universal language of telepathy
A workshop to deepen and expand our telepathic communication with animals
Compassion Fatigue
Preventing and Healing Compassion Fatigue: The Inevitable Stress of Exposure to Others' Pain, Stress and Grief

Loss and Grief Healing:
Classes to Support Those Who are grieving
In depth, gentle support for healing for those who have lost their animal loved ones
Information from the animals to help us understand their experiences of death and the afterlife



Animals Grieve Too--Helping the Animals We Love Through Times of Loss, Grief and the Stress and Trauma of Being Rehomed and Starting Over

Supporting animals through loss and planning a legacy of support for when we can no longer care for them
Emotional, spiritual, philosophical and practical issues of caring for our animals during end of life
Reduce the anxiety and stress related to end-of-life decisions for both ourselves and our animals by increasing education and understanding of the euthanasia process, learning about other hospice period options and resources, and further clarifying values about end-of-life issues.
Practical help and loving support to find solace and meaning
Learn how to use healing flower essences to support serious illness, the sacred transition of death, the grieving process, & caregiver stress.
Learn how to use The Emotional Freedom Technique to release overwhelming and challenging feelings that are part of loss, grief and caregiving.


Classes Designed for Practitioners
Preventing and Healing the Inevitable Stress of Exposure to Others' Pain
Learn the ethics and boundaries important for protection of clients and practitioners
Essential Counseling Skills for Animals Communicators and Healing Practitioners and Those Who Provide Grief Support

In-depth, 20-hour workshop to learn and practice basic and advanced counseling skills which research has shown to greatly facilitate the growth of clients.
Learning an in depth repertoire of skills to effectively support and help others who have lost their animal loved ones
Learn how to start up, structure & facilitate support groups
Effectively Addressing Issues of Spirituality to Empower Clients on Their Journeys of Healing
Increase your understanding of trauma and PTSD and the most effective practices and resources for healing

Save
Save
Save
Save
Save
Save
Save
Save
Save
Save
Save
Save
Save
Save
Save
Save
Save
Save