Whale Watch Trips DVD: Humpback Whale Images of Silver Bank
Base price for variant
$16.95
Description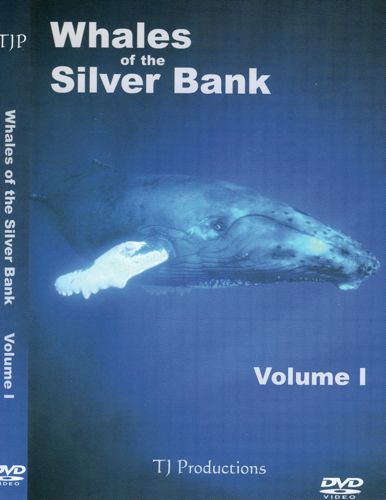 Enjoy fantastic above water and underwater video of the gentlest of giants, the humpback whales. On regular whale watch trips whales are viewed only on the surface from the vantage point of a boat. In Silver Bank, a whale sanctuary off the coast of the Dominican Republic, we are permitted to gently enter the water when whales calmly approach and stay near our boats. It is a life changing, transformative experience to be in the water eye to eye with these huge yet gentle beings. After such an experience, even after returning home, the images of humpback whales remain etched in our hearts.

This mesmerizing footage takes you above and below the surface of the water, into the world of the North Atlantic Humpback Whale in their mating and breeding grounds. The non-aggressive, completely on- the- whales'- terms- approach to filming allows you to truly experience the miracle of a mother and her calf bonding while adults pirouette in dance for all to see.

Being with the whales in person on whale watch trips is what all of us who love whales crave. Nothing is quite like being with them up close in their ocean home. But since we cannot be with them everyday, having this DVD of humpback whale images is one way to keep the spirit of the whales alive in our hearts. It is also an enjoyable way to begin the experience of getting to know these magnificent beings if you have not yet seen them in person.

Sharing this DVD with children is also an excellent educational and entertainment tool and a wonderfully ethical alternative to taking children to aquariums where whales are held captive. Seen on a wide screen TV, the spectacular humpback whale images on this DVD teaches children about who whales truly are and how they behave in their natural habitat--so unlike the experience of seeing whales forced to perform tricks in order to be fed and to live in small artificial pools. Consider taking your children or grandchildren on whale watch trips to see the whales in their ocean home--it is far more exciting and good for the whales!

A Bonus Feature of this DVD: "Song of the Silver Bank" A 30 minute recording of the complex song sung by humpback whales in their breeding grounds.
A perfect gift for any whale lover!

You may also be interested in viewing our cards, prints, jewelry and prayer flags with humpback whale images.

You may want to view our two DVDs of whale watch trips filmed in Stellwagen Bank, MA.

Read about and come join us one year on our guided Sacred Swims trips to Silver Bank to swim with humpbacks-- the most intimate of all whale watch trips!
Recently Viewed Products