Workshops & Events
Essential Counseling Skills
for Animal Communicators, Healing Practitioners
& Those Who Provide Grief Support
Creating a Healing Presence for Clients with Compassion and Skill
Counseling and healing
are not about fixing others,
or making everything right for others,
but rather shedding the light of
empathy and compassion
on their path to help them
find their own way.
LENGTH:

6 two hour sessions, 12 hours total

DATES OFFERED:

March 11, 18, 25, April 8, 15, 22

COST:

$249

REGISTER:

If you are interested in receiving an alert when the specific dates and registration for this class are available, please This email address is being protected from spambots. You need JavaScript enabled to view it.. Thank you!

INSTRUCTOR & GUEST SPEAKER:

WHO SHOULD ATTEND:

This workshop is appropriate for both professionals and students of animal communication, grief support and any healing arts fields. The ideas, issues and skills covered in the workshops are applicable to counseling with both humans and animals.



The class is a requirement in the Animal Loss and Grief Support Professional Program of Study for those seeking certification.

CONTENT AND PURPOSE

I've always known in my heart that the necessary roots of all healing are compassion and love. What I've learned, however, is that for us as healing practitioners to merely feel compassion and love is not enough. Communicating these qualities to our clients effectively is not automatic, however deeply we feel them in our hearts. If we intend to offer a true healing presence for others, we need to use specific skills and ethics and with conscious intention.
The workshop is a reflection of my own efforts to integrate the skills of counseling and therapy—the roots of my education and professional work since 1976—into my private practice of grief support for those who have lost animal loved ones and animal communication.
The workshop is about the conscious overlay of basic yet powerful and essential counseling skills into our work as animal communicators and healers. When strategically applied, these skills allow us to bring the best of what our souls have to offer to serve others. It's not about becoming a therapist. It's about borrowing some time tested skills from the field of counseling psychology which research has shown to have an extremely positive impact on the growth of clients and applying them to our healing arts and grief support work.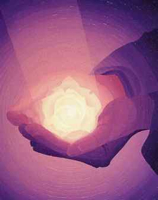 Receiving the energy of empathy allows a person or animal who is in pain or in struggle to feel acknowledged, understood and capable of a greater openness to healing. Offered without empathy, the best expertise and healing tools in the world can be perceived as cold, uncaring, ego based, or even useless. Next to love, empathy is the most powerful force in the universe to facilitate healing. This workshop provides an opportunity to learn very specific empathic skills to bring the power of our love, compassion and expertise alive to serve the clients we care about so much.
For more information on this client-centered, empathy based approach, read Teresa's article, A Client-Centered. Empathy Based Approach to Animal Communication and Healing
Compassion and love alone do not heal
if the helper lacks empathic inquiry into
the client's story and heart, and merely imposes tools and beliefs of their own.
It is the skillful expression of empathy,
along with compassion, love, and offered tools that creates a haven of safety and
understanding for another's heart
to heal and emerge in wholeness.
In this intensive and intimate workshop, we tell our stories of how we came to be in the roles we are in as grief support practitioners, healers, animal communicators or other helping roles, what has worked for us and what has not, where we feel strong and where we have doubts, and how we would like to integrate essential counseling skills into our practices.
During informational presentations, discussions and practice sessions participants have an opportunity to:
Learn how to frame consultations to be Client-Centered: what that means, what it looks like, how it's structured, what is involved; how this approach is different from other consultation styles; research indicating the positive impact of the client-centered approach on clients
Recognize how personality types impact helper effectiveness
Learn and practice the skills of emotional empathy
Learn and practice the skills of gentle, strategic questioning
Understand soul empathy and its power to heal
Define and plan for healthy boundaries: physical, emotional and psychic
Learn appropriate use of self disclosure in consultations—its purpose and limitations
Learn how to protect yourself from depletion and unnecessary absorption of others' pain
Increase your comfort level in being present with others' pain
Understanding the healer's role in trauma, abuse and healing post trauma stress
Explore effective and ineffective references to spiritual beliefs when helping others
Creating altars and collages to honor animals, teachers and our own healing journey



Teresa has an undergraduate degree in psychology and a masters degree in counseling from Villanova University, and has completed post graduate work at Columbia University and the University of Nottingham, England where she studied with Carl Rogers, the creator of Client Centered Therapy. She has also completed the Clinical Training Program in Post Traumatic Stress Disorder at the National Center for PTSD, Dept. of Veterans Affairs, and has studied at the Grief Recovery Institute. Her healing arts education includes animal communication with Jeri Ryan, flower essence training with the founders of FES, Desert Alchemy and Perelandra, energy healing training in Reiki, and Therapeutic Touch and psychic studies with Evelyn Isadore. She has used the counseling skills taught in her workshop in her early career of counseling delinquent adolescents, during her fifteen year career in corporate organization development, in her pet loss counseling work since 1986, and in her animal communication and flower essence practice since 1991. Read more about Teresa.
Save
Save
Save